Welcome to the new decade, and although there is an abundance of exciting things happening this year, it's hard to see that far ahead under the horrific circumstances in Australia right now (scroll to the end of this story for more on the bush fires and links to donate). Around here, we like to keep things positive and slightly weird, so let's talk about the year 2020.
I've never been completely sold on the idea of New Year's resolutions, and we have touched on that multiple times here over the years. But, so many people ask the question, I do like to keep something in mind. My "resolution" this year is to not let my anxiety hold me back. I don't really know how, but I assume we'll figure that out along the way and I'll be able to go to parties and festivals without crying like a baby. Yay for personal growth!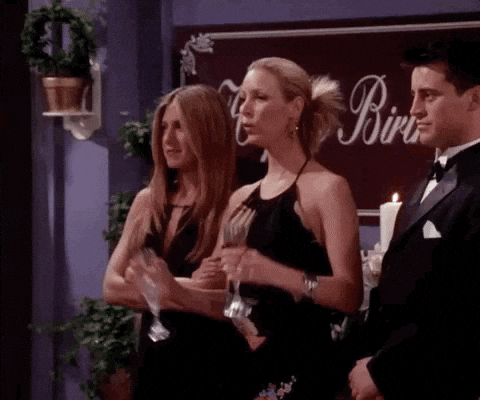 Something that does make me cry just at the thought of it – not anxiety related – is that I'm ticking a goal off my list the size of Joey's Thanksgiving turkey (if you haven't seen Friends, what are you doing here?). 2020 is the year I visit New York City for the very first time. The thought of wearing my absolute best Carrie Bradshaw-inspired outfit and walking the bustling streets of that city gives me goosebumps. For as long as I can remember, visiting New York has always seemed like such a far-fetched dream. I've gawked over it in Sex & The City, Gossip Girl and Glee for so many years, and it's finally becoming a reality. I'm afraid I've spent my entire life building up this idea of NYC in my head and it won't be how I dreamt it to be. Or, it will be better than I ever imagined and I will be staying in the Big Apple for all of eternity. It could really go either way.
P.S. I've never written a proper travel blog, so that will hopefully be another goal done this year, but just to warn you – this may be all I talk about on here for the next decade. Up to you if you would like to return after July 2020…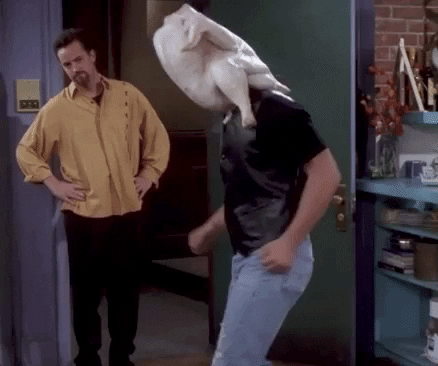 A smaller but just as important goal I hope to achieve this year is to stop thinking about Instagram. I'm sure I'm not the only person who worries too much about which is the right photo to post, if you chose the right filter, if your make-up looks too light or too dark. I've recently had an epiphany about Instagram, and that is: nobody really gives a sh*t. The things I just said, I have never once thought that about anyone else's photos, just my own. So, I've been posting whatever I want, when I want (remember when you used to have to post photos at "prime time" so the most amount of people possible saw it?!). Less filters, no captions that take 3 hours to think of, just casual everyday life – the good and the bad. You can catch me on the gram by searching @__esimo.
If your New Year's Resolution is to take more photos like Monica, gossip less like Rachel or learn to fly an aircraft like Phoebe, I completely and utterly support you. I think this year is going to be a big one and I really hope all of your dreams and aspirations come true. Now, to finish on something a little more dire.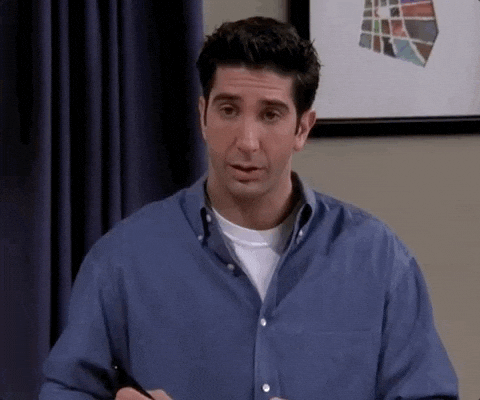 I don't need to tell you Australia is on fire – you can see and smell it in your own backyards. What I will share with you are some links to donate money, or if you aren't able to that, simply just share the links yourself. Spread the word for people who are in a financial position to donate to our firefighters, victims and wildlife – every cent counts. There are some fantastic not-for-profit organisations offering counselling and ongoing support for those who are emotionally and mentally affected by such a horrific event. My thoughts and prayers are with all of Australia.
Port Macquarie Koala Hospital (NSW) 
Red Cross Disaster Relief and Recovery 
WWF Australia (World Wide Fund for Nature Australia) 
Celeste Barber Fundraiser (supporting The Trustee for NSW Rural Fire Service & Brigades Donations Fund) 
2020 is going to be huge. I can't wait to spend it with you, and thank you again if you stuck around this long. Told you it would be a little weird.
Until next time,